1
« on: May 18, 2017, 09:01:57 PM »
I used to play a metric ton of
Command & Conquer: Generals
a decade or so ago.
(probably going to get a lot of flak for this since the consensus is that it's "the worst of the C&C series"...)
The generals were all unique and required varied strategies to beat your opponent. For example, if you loaded out as the Chinese infantry general and were up against the GLA toxin general who melts your infantry with purple goo sprinkler systems, you employ the age-old tactic of quitting the match and re-queue.
But really, the different factions made for dynamic game play, the units
constantly complain about needing shoes
, and it's glorious to launch over a hundred nukes to crash the game.
And the mods weren't too bad either. Would play with the Reborn mod active, which changed up the different generals to add a few extra cool units and abilities.
I always played as George Bush...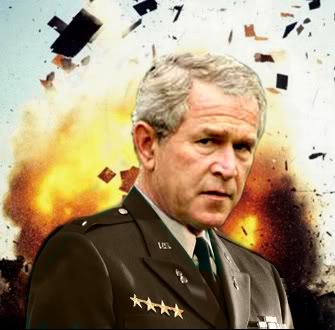 It was always nice to be the general with pretty much every ability, dropping MOABs and mini nukes from B3 bombers from the comfort of my base. Jam-packed with more laser turrets, EMP patriot systems, and mortars than Ronald Reagan's Star Wares program.